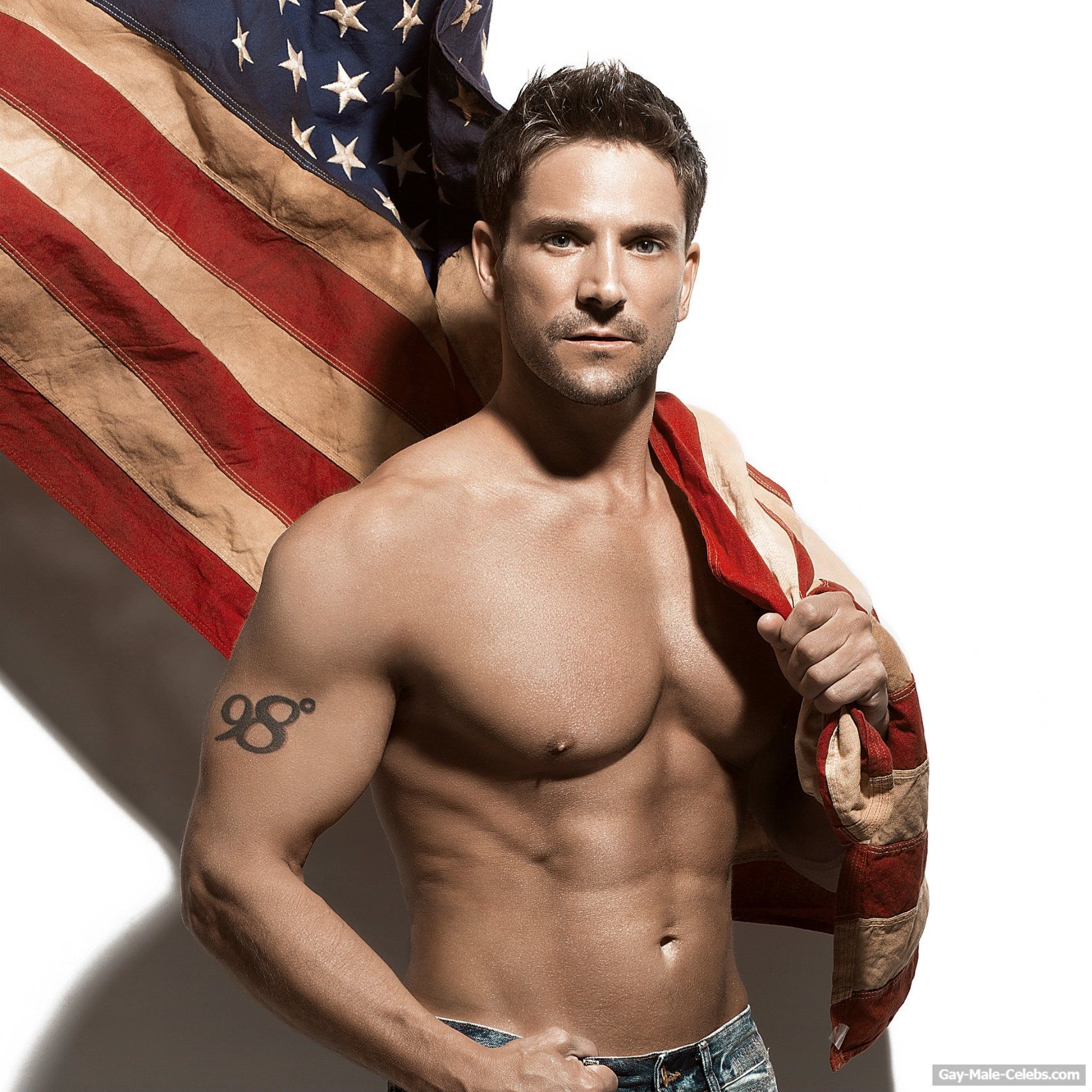 Blue-eyed handsome Jeff Timmons will drive you crazy with his nude body! When this guy appears on stage shirtless, then everyone looks only at him. Oh, Jeff Timmons nude breasts look incredibly seductive!
By the way, Jeff was one of the founding member of the pop group 98 Degrees. It is worth noting that this group was very successful and even nominated for a Grammy. In 2011, Timmons joined the Chippendales male stripper revue as a singer and MC.
His photo with the American flag is mesmerizing. This guy took off his shirt without hesitation and posed in jeans. His chic wide chest with small hard nipples is breathtaking! As well as his amazing belly with cubes of abs. And the 98 degree tattoo on his muscular arm looks amazing!

Twitter: twitter.com/jefftimmons
Instagram: instagram.com/jefftimmons
By the way, paparazzi love to photograph this male celebrity on stage. This guy is so hot that one day he even tore his white shirt on himself during a performance. He looked so exciting and sexy at that moment! All those present were definitely dreaming of fucking him! Well, this male celebrity knows how to tickle the nerves of the public.
He stirred the imagination of many when joined the cast of Chippendales as the Special Musical Guest Star and Emcee. He was shirtless wearing tuxedo collars and cuffs. His dazzling smile combined with a naked body will make you masturbate all night! And especially after you see the photo in which he posed in lowered jeans, showing off part of his chic hairy pubis.